This page is for Trusts, Grant-making bodies and Foundations currently working with Family Holiday Charity, or those interested in supporting us in this way.
We help families get time away together, often for the first time ever – for holidays that build confidence, happy memories and hope for the future.
Holidays, breaks or group day trips provide a moment away from the day-to-day, and open up new possibilities for families.  Time together to play, to try new things, to reconnect, and make happy memories together. Time for running, playing, climbing trees, time for picnics and bare feet on the beach.
Families like Angela, Sherifa or Louise are only able to feel the weight lift for a moment, as a result of support from people like you – around 10% of our current funding comes from trusts, grants and foundations.
Funding from organisations like yours means we can:  
Offer families 7-night holidays, short breaks and group day trips across the UK 
Help with the cost of transport for families who need it 

Build programmes with people we work with who work with families who need the most support (for example, domestic abuse charities, kinship and young carer groups and so on) 

Think about and try new ways for us to work with families who need support, or address community or family needs 

Make sure what we do brings long term benefit for families and communities we are working with  
If you have questions about how you could help us, or would like to know more information about Family Holiday Charity, please do ask us – you can talk to us via hello@familyholidaycharity.org.uk or visit the Contact Us page for more ways to get in touch.
Our annual review and accounts (published annually in the summer) shares more about our financial performance and other factors that are important to the charity.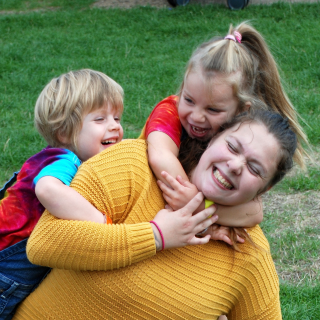 More than just a family holiday – it's a gift that changes lives.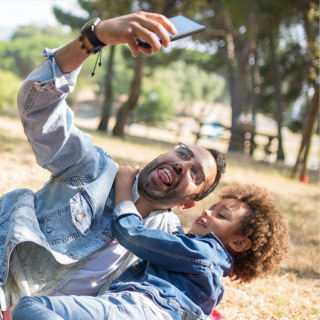 Our research helps support families long after the holiday ends.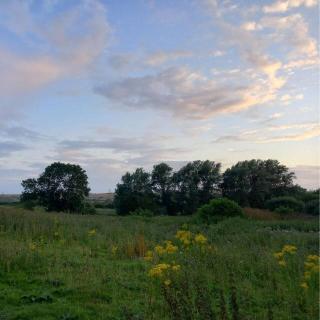 Time away gave Louise a new found energy and positive outlook.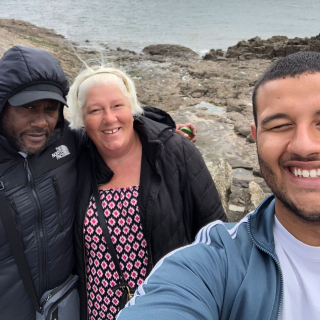 Giving her son more space to be independent was invaluable to Angela.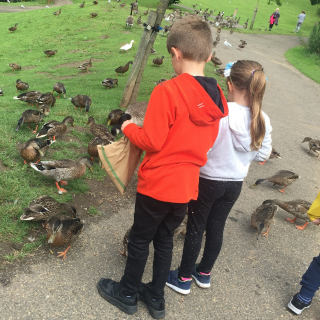 Sherifa and her family could enjoy time together, playing games, going swimming and drinking special milkshakes.
Thank you!
We are grateful to all the trusts and foundations who have supported families facing tough times this year, by providing grants and donations to Family Holiday Charity:   
The Pitt-Rivers Charitable Trust 
The David Stern Trust 
The Adrienne and Leslie Sussman Charitable Trust 
Maranatha Christian Trust 
The Bothwell Charitable Trust 
The Lord Austin Trust 
The Sydney Black Charitable Trust Limited 
Baron Davenport's Charity 
D M Charitable Trust 
The Maud Elkington Charitable Trust 
Penelope Gluckstein Trust 
The Worshipful Company of Grocers 
Robert Hall Foundation 
Jarman Charitable Trust 
The Ernest Kleinwort Charitable Trust 
The Beatrice Laing Trust 
The Langtree Trust 
R W Mann Trust 
The Hedley Foundation 
Paget Trust 
The Eleanor Rathbone Charitable Trust 
The Sir James Reckitt Charity 
The 29th May 1961 Charitable Trust 
Edward Vinson 1957 Charity Settlement 
The CMF Charitable Trust 
Charles S French Charitable Trust 
G M Morrison Charitable Trust 
The Rothley Trust 
Davis-Rubens Charitable Trust 
The Patrick & Helena Frost Foundation 
The W E Dunn Trust 
The S E C Trust 
The V L C Trust 
The C F C Trust 
The H K C Trust 
Excel Fund 
The Calpe Trust 
The Wilmcote Charitrust 
Institute of Our Lady of Mercy 
The Joseph and Ann Slater Memorial Fund 
The Finderman Charitable Trust 
The Sir James Roll Charitable Trust 
The Rest-Harrow Trust 
Eveson Charitable Trust 
The Wirrel Trust 
Chalcroft Charitable Trust 
TUI Care Foundation
The Fifty Fund 
The Ian Askew Charitable Trust 
The Dalby Charitable Trust 
The Traynor Foundation 
The Helianthus Charitable Trust 
John James Bristol Foundation 
The Fresh Leaf Charitable Foundation 
The Cuckoo Hill Trust 
Sheldonia Charitable Trust 
The James T Howat Charitable Trust 
The Annie Tranmer Charitable Trust 
The Lake House Charitable Foundation 
Gemma And Chris Mcgough Charitable Foundation CIO 
Sir John Priestman Charity Trust 
Henry James Sayer Charity 
Bearder Charity 
The Craig Charity for Children 
The Nagle Family Foundation 
Zurich Community Trust (UK) Limited 
The Wixamtree Trust