More than 2.2m families with dependent children are unable to afford even a short break away.
And yet, for families like Tina's a short holiday is the vital space and time that is needed. Family Holiday Charity is here for families like Tina's.
Families facing long term illness, isolation, loneliness, bereavement, recovery from abuse. Families where tough choices are made to food on the table and shoes on little feet, ahead of being able to take a much-needed breath.  Families where caring comes in many forms – from young carers to grandparent carers.  
Four ways you can support us today:  
1. Visit our donation page and sign up to make a one-off gift to help families like Tina's. 
2. Sign up to one of our challenge events and fundraise for valuable funds to support families. Join us for the London Marathon, Royal Parks Half Marathon, Great North Run or 25km, 50km or 100km of the Thames Path Ultra.  
3. Log on to your online banking app and set up a standing order  
Account name: Family Holiday Charity
Sort Code: 20 37 83 
Account number: 60355321 
Reference: please use your last name and first initial as a reference  
4. Pop into your bank branch and ask them to help you set up a standing order.  
You can change your mind about your gift or giving amount at any time. Just get in touch and we'll be able to talk you through the steps you need to take.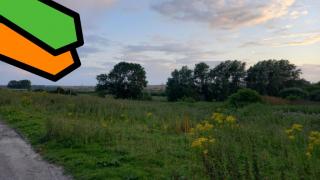 Louise's Story
Louise has a new sense of positivity and a refreshed outlook after her break.
This is something that hundreds more families tell us they experience too.  Along with feeling less isolated and getting more involved in their community (around 84% tell us they experience this). 85% of families say their children are more engaged in school too. 
Holidays are more than a moment
The memories last a lifetime and the impact of the holiday on individuals, families and communities is important. 
Having had a break, Sheryle is a firm advocate too – "I want to show other women that change is achievable. I'm living proof."