Memories that last a lifetime
What would you like your legacy to be? One of smiles, laughter and happiness. Of tiny toes touching sand, of coaxing a smile from a tired teenager, of seeing something new. Of making the weight of the world lift from the shoulders of a stressed carer?
A gift in your Will to Family Holiday Charity could mean that a family facing tough times feels worry and anxiety lift – even for just a short while. It's the gift of space, time to think, take a moment and just breathe. To feel less like the world is small and closed. The feeling of being less isolated and alone.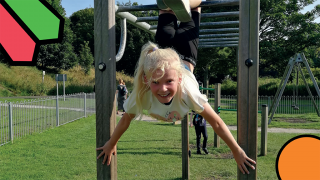 Holidays like Gillian's are funded through donations and Gifts In Wills from people just like you.
Memories made on holiday last a lifetime – the little moments keep families smiling and offer shared memories to keep coming back to, even when times are more difficult.
A Gift in your Will to Family Holiday Charity will mean your legacy lives on in cherished memories. But your gift could also be the start of big changes families can make because they've been away together and had the space and time to think.
Like mum Louise, who came back from a holiday full of energy, and felt able to look at taking on a part time job.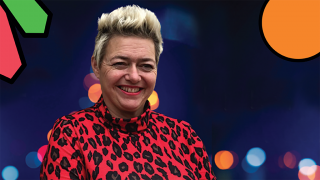 Or like Karen, whose holiday 8 years ago was a pivotal point in her journey to where she is now.
"My mum made sandwiches for the journey, my dad drove us all and we arrived at our little caravan by the sea. I spent time with the kids running around on the beach. My mum, dad and I talked and walked a lot – serious stuff, and laughter too. I don't know if it was the fresh air, or the sound of my kids laughing, but the way I thought about things started to change for me."
If you'd like your legacy to be smiling children, happier families and a sense of joy and hope, then please consider a gift to Family Holiday Charity
To find out more about leaving a gift in your Will, you can
If you have already left a gift in your Will, thank you.
Help with writing a Will and leaving a gift
If you would like to leave a gift in your Will to Family Holiday Charity there are several ways you can do this.
Using your own solicitor 
You can provide your own solicitor with the following information to include in your estate planning conversations: 
Name of Charity: Family Holiday Charity
Charity Number:  England & Wales 800262, Scotland SC048203
Registered address: 7-14 Great Dover Street, London, SE1 4YR
If you don't have your own solicitor
National Free Wills Network is an agency that will put you in touch with solicitors local to you and registered with the Law Society. This is ideal if you would like to write a Will but don't have a solicitor and would prefer to talk to someone face to face. 
As a member of this network, Family Holiday Charity pays a discounted rate for you to write your simple Will. Our hope is that anyone who chooses to do this would consider leaving us a gift. You are under no obligation to do so.
Farewill offer free online and telephone based Will-writing services. Our membership of this network offers you free access to a solicitor, for which we pay a small fee. If you would like to leave us a consideration in your Will in return for this free access, we would be grateful, though you are under no obligation to do so.
To access this service: 
To write your Will with online support, click here and enter FAM-legacy at the checkout.
If you prefer to speak to someone, click here to arrange a call back for a telephone appointment. Alternatively, you can also call Farewill to book a phone appointment – tell the team at the start of the conversation you are a Family Holiday Charity supporter. Dial 020 8050 2686 to speak to the team. 
Important information 
If you choose to take advantage of our free Will writing schemes, you don't have to leave a gift to Family Holiday Charity in your will. Providing for your family, friends and loved ones should always come first. 
But if you do choose to leave us a gift in your Will, thank you.  Your legacy will mean the world of difference for families facing tough times. 
We are happy to offer these options to support you to write a simple Will. If you have complex estate plans, instructions or needs, these aspects may not be covered by this free offer. The legal teams will be able to advise you if this is the case, and what the costs are that you may be asked to contribute towards.