So far this year, 1,100 families have been given a holiday that has meant the world to them. It's given some 'just us' time, an opportunity to take a breath and find their confidence or hope for the future.
Donate today and help us reach our target of £15,000, which would give over 25 families like Sabina's hope and new experiences with a much-needed break.
Our Big Give Christmas Challenge 2023 has now closed.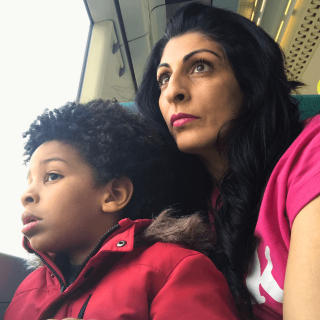 Sabina's ex-partner was controlling, and made life incredibly difficult for both her and her 3-year-old son Dion, who has suspected autism. Their holiday helped them both grow in confidence.
Give a donation that won't be match-funded but will still go towards making a life-changing difference to families like Sabina's.