Working with the Youth Hostel Association
Celebrating 90 years of life-changing YHA adventures, the Youth Hostel Association launched a special appeal to fund unforgettable activity holidays for families who have a low income and are caring for a loved one.
In 2021, we are delighted to have helped 29 families who struggled during the pandemic, by offering them an outdoor experience with YHA to connect with loved ones, nature and improve their wellbeing.
The holidays took place in the countryside in 5 locations around the UK, with plenty of activities to do nearby and in neighbouring towns. The breaks offered a change of scenery, and the opportunity to relax and try new things.
About Hostelling breaks:
You'll be forgiven for thinking hostelling holidays are 'up hill and down dale'. The truth is, YHA has family friendly Youth Hostels all around the UK. So, if you're up for exploring a city, want to be near a beach or to be surrounded by nature in the middle of one of the UK's most stunning natural parks, all these options await. There is so much for families to do during a YHA stay.
The food in the on-site café's is tip top and the staff like to have a bit of a laugh and giggle with some of their younger guests too – as Louise told us after her recent stay in YHA South Downs.
Thanks to Project 90, a scheme celebrating YHA's 90th anniversary, lots more families will have the chance to experience time away from home together on one of these exciting breaks.
Group trips
A first-time holiday can feel like a lot. In 2022, a series of group trips means that families can share their holiday experience with other families too. This gives extra support and new friendship networks to parents and carers, and children have ready-made playmates to join in with. A group leader helps support everyone to make the most of trying new things and getting involved.
Apply for a holiday:
If you are looking for a holiday for yourself, you won't be able to apply directly. You'll need to work with someone who supports you and your family – we call these people referrers.
Find out more about who can be a referrer and what's involved. Referrers can apply on behalf of a family they are working with. Once you're registered as a referrer you will receive updates about when the scheme is open for more applications. Register here.
Thank you to YHA for their generous donation of breaks, helping families when they need it most
Louise and Gillian experienced the joy of a holiday with YHA project 90 – read about their experience here.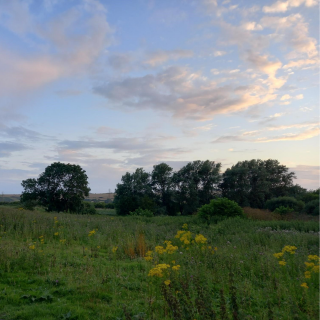 Time away gave Louise a new found energy and positive outlook.
Watching the waves and having time to grieve.