A project funded by VisitScotland and the Scottish Government, supporting Family Holiday Charity and Shared Care Scotland.
This exciting and innovative project helps Scottish families to have a holiday and feel refreshed, invigorated and ready for new challenges.
Exploring somewhere new, spending quality time together and relaxing away from daily routines. Feeling refreshed and invigorated, ready for new challenges. That's what holidays are all about. Scotland provides holiday opportunities in (buckets and) spades – fresh air, wide open spaces, exciting attractions and adventurous activities too.
The ScotSpirit Voucher Scheme, funded by VisitScotland, is here to support Scottish families to feel, see, hear and do all that this beautiful country has to offer.
The scheme brings together Scottish holiday and experience providers (like attractions, day trips) and two charity partners to offer breaks to families who need it the most.
Apply for a holiday:
If you are looking for a holiday for yourself, you won't be able to apply directly. You'll need to work with someone who supports you and your family – we call these people referrers.
Find out more about who can be a referrer and what's involved.
Referrers can apply on behalf of a family they are working with. Once you're registered as a referrer you will receive updates about when the scheme is open for more applications. Register here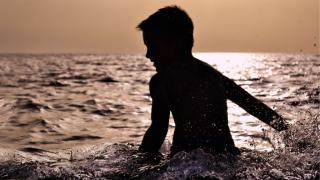 The project is helping families like Abeer's...
Abeer and her family could laugh and be silly together for the first time in years.