And breathe out … if you're offered a Family Holiday Charity holiday, you can breathe out knowing that we put a lot of time and thought into the holiday partners and suppliers we work with.
We check everything is in place to keep you safe on your break, and that you'll be heading somewhere fun, too! Our checklist covers everything from the quality of accommodation and customer feedback to safeguarding. 
We have worked with some of our partners – like Haven Holidays and Parkdean Resorts - for many years.  We have also had breaks and day trips donated by YHA, HF Holidays and via Visit Scotland.  
Some of the things that are important to us in offering family holidays include:  
Different locations around the UK – so it's easy for you to get away and not too far to travel 

Lots to do in the area – we check out what each area has to offer so different members of the family will all enjoy something on the trip!   

On-site facilities at parks and resorts – many have swimming pools and outdoor play areas, some have other indoor activities, entertainment, nature trails or woodland walks.  We'll make sure you know what's on offer. 
City breaks – we check there's a wide range of things to do in a city, so a holiday is suitable for families of all ages  

Countryside or nature trips – we'll check out whether special equipment is needed to enjoy the break (if you are on a walking holiday, for example) and what other activities and things there are to do in the area so you can be prepared to make the most of your time away.  
These are just some of the things the Family Holiday Charity team think about when  offering you a holiday that makes memories that last a lifetime.  There's plenty more on our check list but rest assured, whatever holiday you are offered, the team have really taken time to think things through!  
Parkdean Resorts
If you're on a Parkdean Holiday with Family Holiday Charity, hurrah! Relax and get ready safe in the knowledge that most of the things you need are all in one place and all you need to do is have fun!
Family Holiday Charity has worked with Parkdean for many years because they offer great family holidays with someone for everyone to enjoy in an easy and relaxed setting which makes everyone feel comfortable and welcome.  They're award winning too – bringing home the award for best family holidays at the British Travel Awards in 2020.  
There are 67 holiday parks, glamping sites and lodges around the UK. So you're never that far from somewhere fab to get away to.    
All the Parkdean sites have slightly different things to offer (aside from where they are in the UK) - but they have important things like swimming pool and outdoor play in common.  Some are near beaches, others in the countryside.    
Families who are offered a holiday with Parkdean will receive a voucher for a set amount of money which can be spent on a holiday.   The fun part is next – picking where and when to go!  
Check out the website and look for your nearest locations or options which appeal to you  

Look at the different types of accommodation on offer  

Read more about the holiday park and things to do – what might you want to pre-book or look at doing?  
If you are allocated a Parkdean Holiday with Family Holiday Charity, start to think ahead to splashing in the pool and having an ice cream, sitting back and relaxing!  
Working with Parkdean makes breaks possible for families like Angela and Sherifa…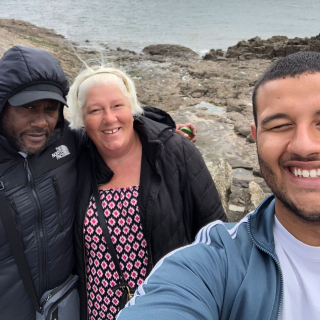 Giving her son more space to be independent was invaluable to Angela.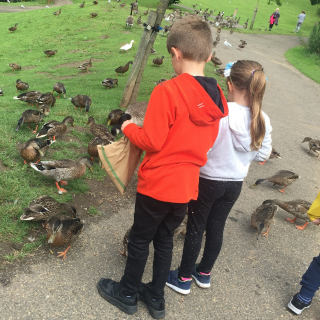 Sherifa and her family could enjoy time together, playing games, going swimming and drinking special milkshakes.