The Royal Parks Half Marathon is 13.1 miles on closed roads, in central London past some of our most famous landmarks and beautiful green spaces. Taking in four of London's Royal Parks – Hyde Park, The Green Park, St James's Park, and Kensington Gardens the 16,000 runners will enjoy a fantastic atmosphere. 
As an added bonus, it is also one of the most sustainable eco-friendly mass events.
There is a £30 registration fee, and the minimum fundraising pledge is £350 (without gift aid).
The money you raise will help a family facing tough times to feel the lasting impact of a holiday.
Holidays give families space and time together – to laugh and have fun – as well as rethink, rebuild and refresh. Breaks open up a world of possibilities, bringing long lasting impact and bringing smiles all around.
So, apply for a Royal Parks Half Marathon place today and change somebody's life.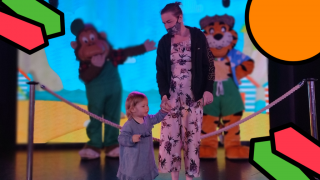 Sheryle's Story
Taking part in the Royal Parks Half Marathon will help families like Sheryle's.
"After the last year, it was an opportunity to spend some relaxing time together."
If you have a ballot place
If you have your own ballot place for the Royal Parks Half Marathon 2022 and would like to fundraise for the Family Holiday Charity, please email our team.